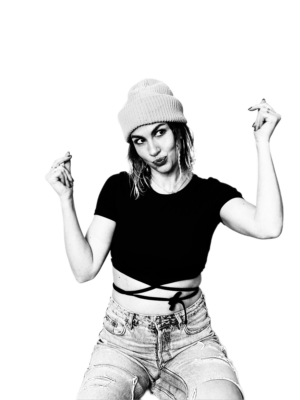 DEVADO is the alias of Munich-based singer and songwriter Debby van Dooren. The German-American is a so called "DIY artist". Her home studio is the place where the magic happens: writing, recording and production.
Timbaland, Darkchild, Missy Elliott and Pharrell had. amajor influence on her sonic image.
She is constantly collab'ing with other writers and producers from around the world as a topliner and writer. Aside from all of that she is also a voice over artist and a mother of two, wearing many hats as an indie artist.
JUST VOCALS & BODY PERCUSSION
DEVADO is producing her songs just based on her own voice and body percussion. Check out her Youtube videos to get an impression how this works.
Her lyrics are driven by her own experiences and stand out from the main stream with clean lyrics, among other things.